Take Your Kayaking Skills to the Next Level
Even if you've done the best Grade 2 Kayak Course in New Zealand, 4 days of coaching probably isn't enough for you to master the art of multisport kayaking. In fact, many paddlers struggle to progress their skills beyond the basics and end up losing confidence over time.
On our 3-day Skills Improvement Course, you'll elevate your grade 2 paddling ability through a personalised approach, tailored to your needs. Based on our experience working with over 1,000 multisport kayakers, we'll help you fine-tune your technique, build your confidence, and teach you everything you need to know to excel in the Coast to Coast.
Who is this course for?
Our Skills Improvement Course is designed for grade 2 certified paddlers who are motivated to get better at multisport kayaking and make the most of their Coast to Coast race.
Learn More
Your Skills Improvement Course Includes:
✓ 3 Days of Kayaking
Recieve expert skills coaching so you focus on the right things and improve as fast as possible.
✓ Refresh Your Grade 2 Certificate
✓ Option to Hire a Kayak
If you are travelling or do not have all your own equipment yet, we have a range of hire gear available.
✓ Time on the Waimakariri River
Gain experience training on the Coast to Coast race route including the Waimakariri Gorge (weather permitting).
✓ Multiple River Options
If the weather or river flows prevent us from training on the Waimakariri River, we will work on your river skills in an alternative location.
✓ 10% Shop Discount
Get an exclusive discount on a huge range of products from our kayak shop.
This course is suitable for paddlers holding a grade 2 certificate issued within the last 4 years. You must be able to swim, be in good health and fitness, weigh less than 110kg, and be at least 16 years of age.
Many paddlers travel to Christchurch to attend this course from all over New Zealand and the rest of the world.
You can fly direct to Christchurch Airport from Auckland, Wellington, Queenstown, Nelson, Dunedin, Invercargill, Hamilton, Tauranga, Palmerston North, Napier, and Australia.
If you live in Christchurch, you can stay at home each night during the course.
If you do not live in Christchurch, you'll need to arrange your own accommodation in Christchurch for the night before the course and all nights during the course.
You will need to make your own way around during the course, though ride-sharing is encouraged wherever possible.
There will be a need to coordinate shuttles for river runs, so having a couple of vehicles available is helpful.
Get an exclusive 10% discount on all the gear you need when you book a course with us.
The content of this course is customised to provide maximum benefit to all participants. Each course will be slightly different.
Your training schedule will be confirmed on the first day of the course, once your coaches know the weather forecast, river flows and the ability/goals of all group members.
We will meet on the first day at 8:00 am at Lake Rua and aim to base our training around the Waimakariri River (river conditions permitting).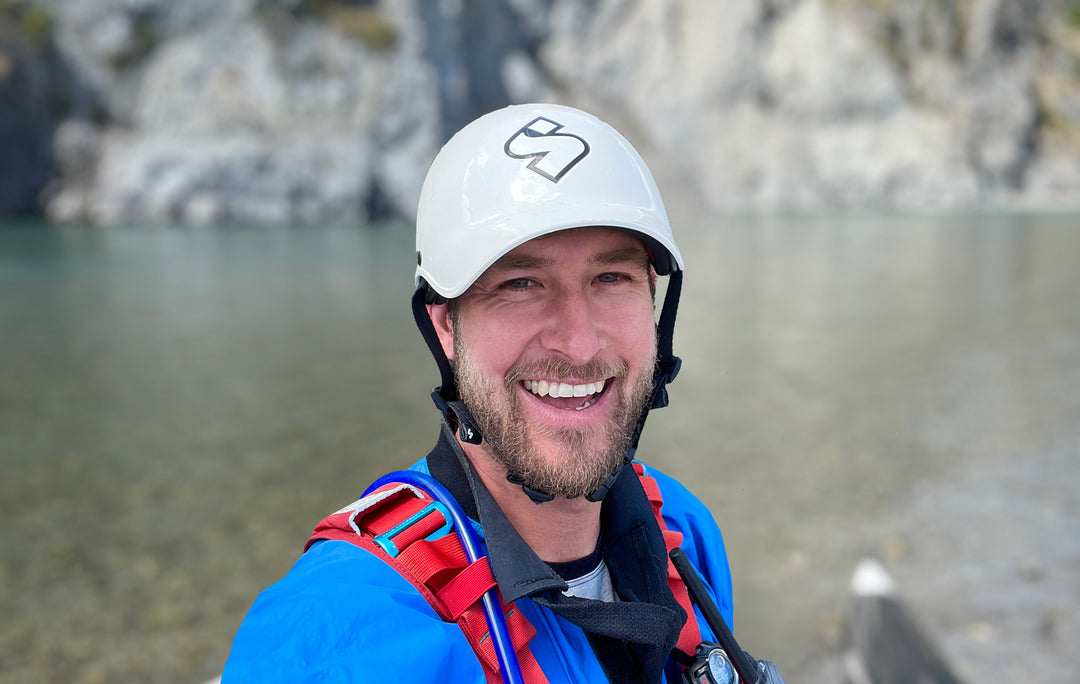 Continuing to work on your kayaking skills will set you up for a satisfying race result.
With Canterbury Kayaking, you'll receive expert skills coaching from a professional instructor who can help you improve your kayaking fast.
Sam Milne is the most experienced kayak coach on the Waimakariri River. He has helped more than 1,000 paddlers take their kayaking to the next level and is super passionate about helping Coast to Coast competitors experience success on the river.
We Have Over 200 5-Star Reviews
★★★★★

"I've been kayaking for several years and completed the Coast to Coast a couple of times, but always wanted to improve. My course was just excellent. We covered a whole range of skills, each one well explained and broken down into simple steps. I've come away with a whole lot more kayaking knowledge and confidence in my ability."

Phil Damen

Christchurch, NZ
★★★★★

"I had very little experience before doing my Grade 2 Course. Sam was patient, kind, and professional. He immediately sets a tone of good vibes, clear instruction, and safety. I got personalised coaching, which helped me get down multiple rapids. Now, I am stoked on kayaking. Doing this course might honestly be the best part of training for the Coast to Coast!"

Joyce Yager

USA
★★★★★

"Having not been able to get much time on the river, I was dreading the Coast to Coast kayak stage. My course massively exceeded my expectations and I learned a huge amount from Sam, which has set me up perfectly for the race. Now, I actually find kayaking fun!"

James Brownell

Auckland, NZ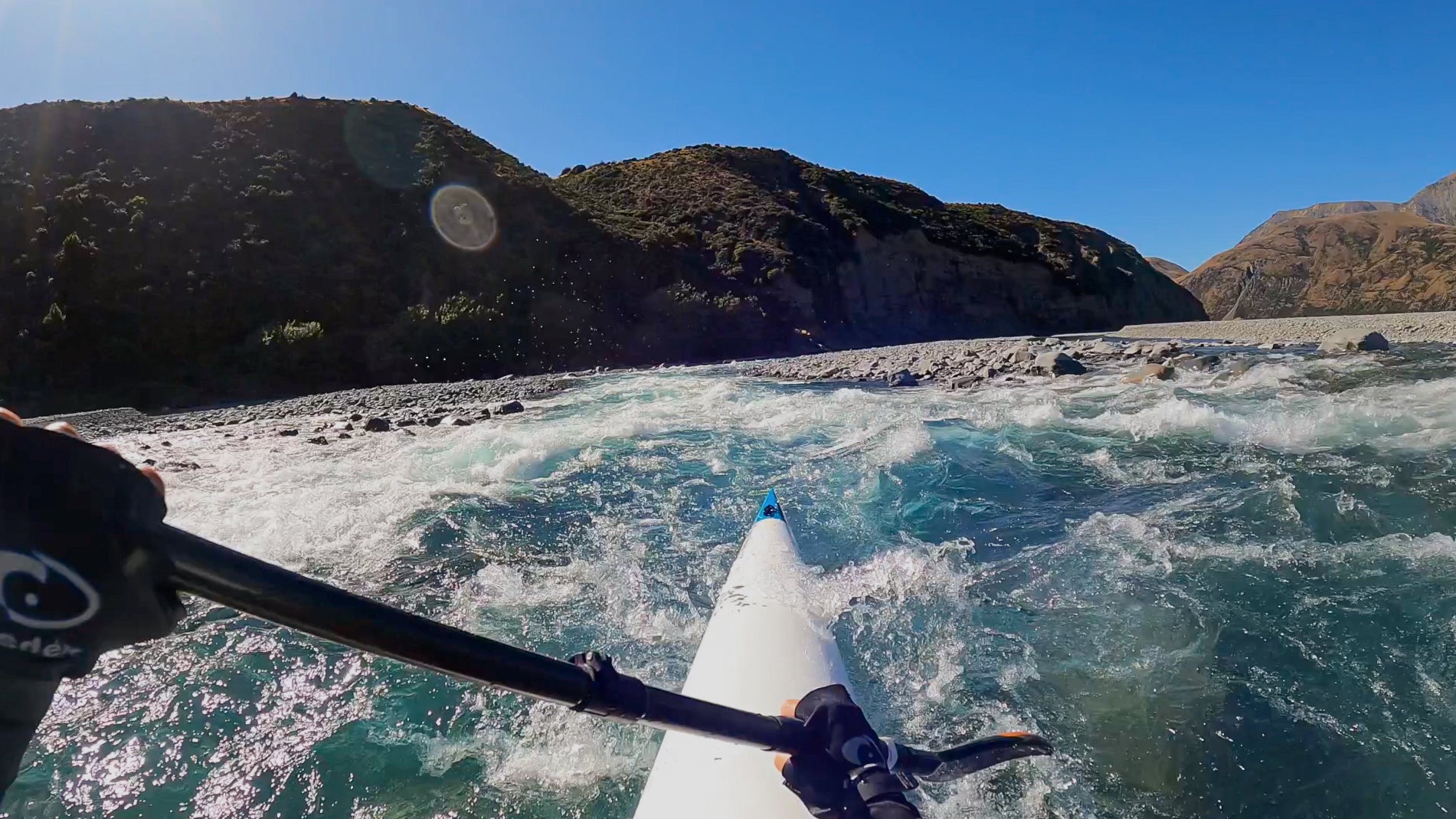 Transform your paddling ability and solidify your kayaking skills for the Coast to Coast.
Still have questions?
We'd be more than happy to talk you through the details.
Please feel free to call Sam on +64 27 316 3879 or submit your question below...