Feel Totally Prepared for Your Race
If you haven't spent much time, or (worse) no time, paddling the Waimakairi Gorge before Coast to Coast, then you'll be taking a huge risk. No matter how good your skills are, not knowing the river is bound to lead to mistakes and will leave you feeling disappointed in your result.
With our 1-day Waimakariri Gorge Guided Trips, you'll gain the experience you need on the race course with the support of our experienced guides, who are committed to keeping you safe. Once you feel comfortable paddling the Gorge and have learned the lines down every rapid, you'll look forward to the kayaking stage of the Coast to Coast, because you'll know you have what it takes to paddle to your potential.
Who are these trips for?
Our Waimakariri Gorge Trips are designed for grade 2 certified paddlers who want to gain more expereince with the Coast to Coast kayak section in a safe and supportive setting.
Learn More
Your Waimakariri River Trip Includes:
✓ 5 Hours of Kayaking
Receive expert guidance and support on the Coast to Coast race route from Mt White to Woodstock.
✓ Transport
We can pick you and your kayak up from either Yaldhurst (Christchurch) or Sheffield on the morning of your trip.
✓ Small Group Size
We will split into small groups determined by your paddling speed, with a maximum of 4 per guide.
✓ Option to Hire a Kayak
If you are travelling or do not have all your own equipment yet, we have a range of hire kayaks available.
✓ Complete Safety Plan
This trip provides you with the safest possible way to train and gain expereince on the Coast to Coast kayak route.
✓ Updated Lines Video During Race Week
The river changes all the time. If you do a guided trip with Canterbury Kayaking, you will receive free access to a video update during race week.
These trips are suitable for paddlers holding a grade 2 certificate issued within the last 4 years. You must be able to swim, be in good health and fitness, weigh less than 110kg, and be at least 16 years of age.
If you have no river experience in multisport kayaks or gained your grade 2 certificate from an artificial whitewater park, we strongly recommend you attend our 3-day Skills Improvement Course first.
Many paddlers travel to Christchurch to attend this trip from all over New Zealand and the rest of the world.
You can fly direct to Christchurch Airport from Auckland, Wellington, Queenstown, Nelson, Dunedin, Invercargill, Hamilton, Tauranga, Palmerston North, Napier, and Australia.
If you live in Christchurch, you can stay at home the night before your trip.
If you do not live in Christchurch, you'll need to arrange your own accommodation in Christchurch for the night before the trip and possibly the night after your trip.
7:00 am departure from Yaldhurst pickup location
7:30 am departure from Sheffield pickup location
Compulsory gear check at Mt White Bridge
Safety briefing
15-kilometre paddle to Gooseberry checkpoint
Opportunity to get out at Gooseberry before committing to the Gorge.
Paddle 10 kilometres from Gooseberry to the top of the Gorge for a lunch break.
Paddle the 27-kilometre Gorge section.
Get dropped back at your vehicle at approximately 5:00 pm
This trip will only go ahead if the river flows and weather conditions are within our safety guidelines. Your trip could be called off at any stage, even on the morning of your trip.
If you would prefer to go kayaking regardless of the weather, please consider booking our 3-day Skills Improvement Course instead.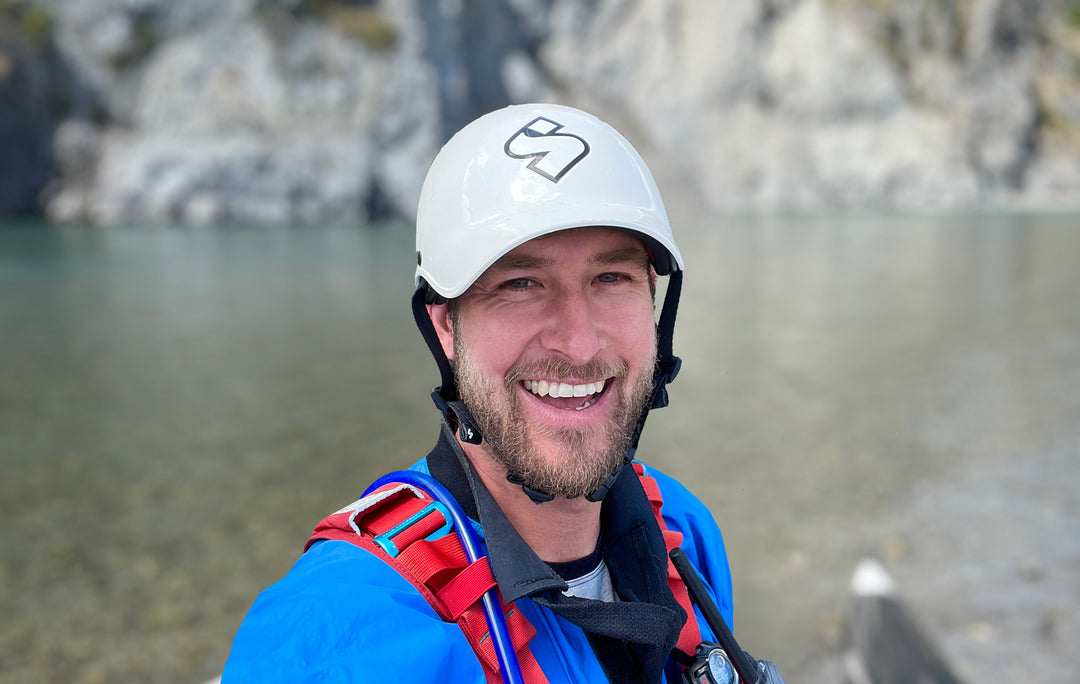 Getting time on the race course sets you up for success in the Coast to Coast.
With Canterbury Kayaking, you'll receive expert support from a professional guide who will keep you as safe as possible while you become familiar with the river.
Sam Milne is the most experienced kayak guide on the Waimakariri River. He has led more than 100 guided trips through the Gorge and is super passionate about helping multisport paddlers gain the experience they need to nail the kayaking stage of the Coast to Coast race.
We Have Over 200 5-Star Reviews
★★★★★

"I've been kayaking for several years and completed the Coast to Coast a couple of times, but always wanted to improve. My course was just excellent. We covered a whole range of skills, each one well explained and broken down into simple steps. I've come away with a whole lot more kayaking knowledge and confidence in my ability."

Phil Damen

Christchurch, NZ
★★★★★

"I had very little experience before doing my Grade 2 Course. Sam was patient, kind, and professional. He immediately sets a tone of good vibes, clear instruction, and safety. I got personalised coaching, which helped me get down multiple rapids. Now, I am stoked on kayaking. Doing this course might honestly be the best part of training for the Coast to Coast!"

Joyce Yager

USA
★★★★★

"Having not been able to get much time on the river, I was dreading the Coast to Coast kayak stage. My course massively exceeded my expectations and I learned a huge amount from Sam, which has set me up perfectly for the race. Now, I actually find kayaking fun!"

James Brownell

Auckland, NZ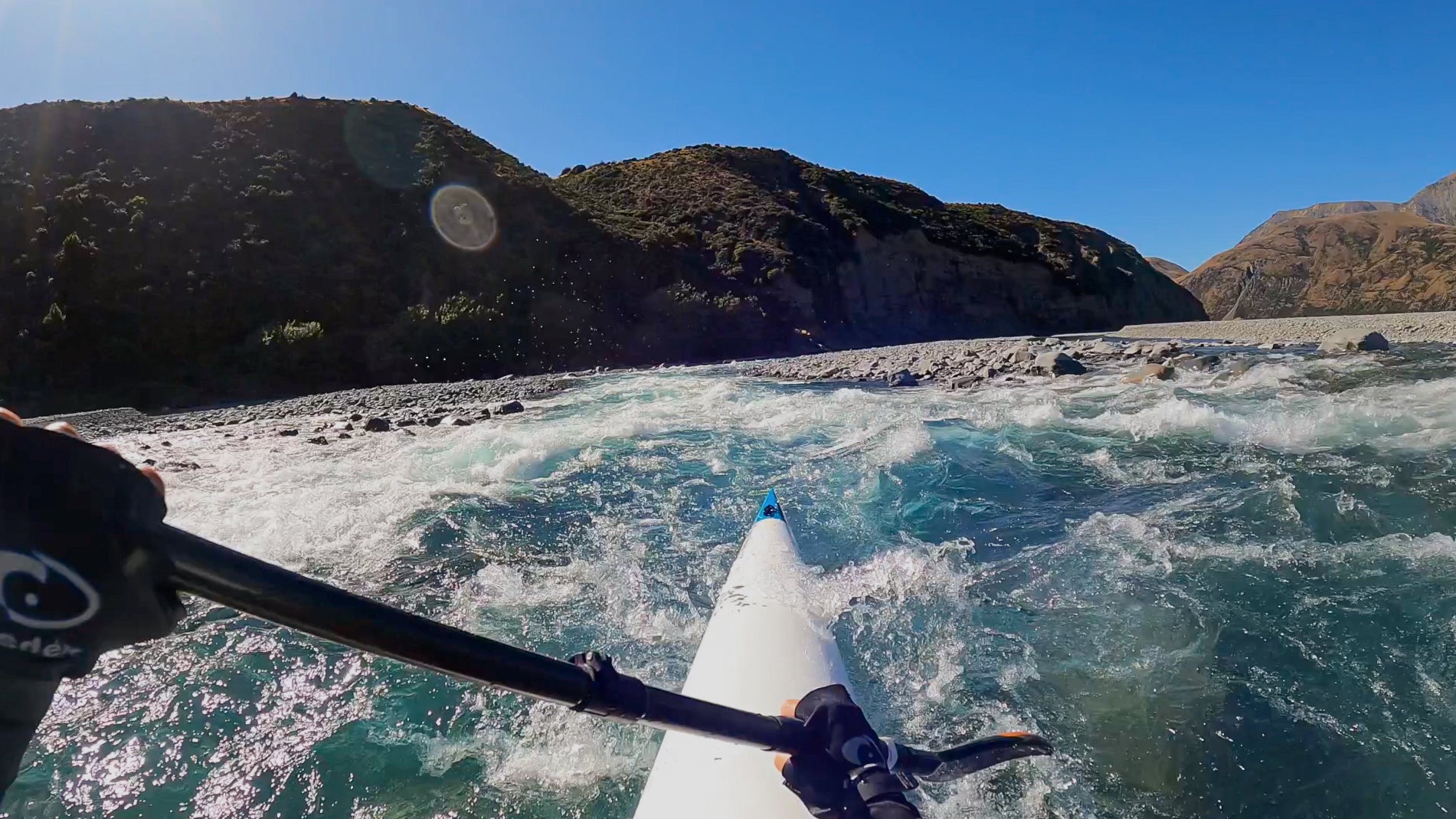 Spend time on the river and become familiar with the Coast to Coast race route.
Still have questions?
We'd be more than happy to talk you through the details.
Please feel free to call Sam on +64 27 316 3879 or submit your question below...